Heating Replacement In Alpharetta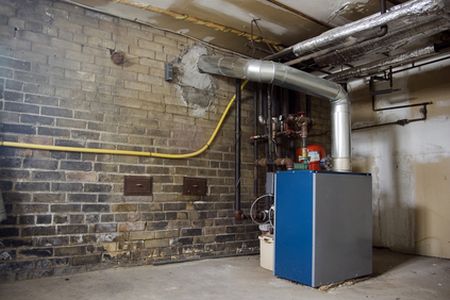 As the last possible alternative solution, when repairs are no longer an option, we'll provide you with heating replacement. If you reside in or around the Alpharetta area, let Emergency Heating & Air Conditioning take care of your system.
We're the go-to HVAC company team you can count on for skilled workmanship and superior customer care. There's no reason to settle for anything less than the best.
The quality of the replacement work you receive is what will determine how well the system performs, for the duration of its lifespan. To get the best results you need both high-quality materials and superior work, otherwise you're taking a gamble with the outcome of your heating replacement.
Repairs vs. Replacement: Which One is Right?
The first way to be sure you're not getting conned into paying for heating replacement when all you need is repairs is to carefully select the right heating contractor. However, some other things to keep in mind are:
Consider the age of the system.
If your heater is near the expected lifespan for that make and model, it's probably time to start anew.
Consider the cost of the repairs.
Sometimes the repair needs are so extensive, it's actually more cost-effective to opt for replacement.
Many homeowners decide to use this opportunity to transition to a newer and more energy-efficient system; it will save money and is more Eco-friendly.
Our professional approach is to always offer repairs when possible. The last thing we want to do is unnecessary work that will cost you more money.
However, if it makes more sense or is at the request of the client, we'll opt for replacing your system. The next time you suspect you need heating replacement for your Alpharetta home, contact our team of experts.
Latest Articles
As an Alpharetta business owner, you rely on your building's HVAC system to help you keep your space comfortable for employees and customers alike, but like any other expensive equipment, your system is going to require maintenance from time to time to continue operating effectively. In […]
When cooler weather moves in, the last thing you want to think about is cold air blowing from your air conditioner. However, any reputable HVAC company or industry pro will tell you that this is the best time to start planning for the warm weather. Getting […]
Latest Projects
Heat Pump HVAC Replacement in Cumming, GA 30040
This customer called because his master bedroom heat pump was not operating correctly. It was making an unusual loud sound outside. He is a maintenance club membership client so we scheduled him the same day with a discounted service call to diagnose the problem, and recommend […]
HVAC Replacement In Milton, GA
This customer in Milton, GA, had a 22 year old HVAC system with a bad furnace heat exchanger. Instead of an expensive repair, she decided to replace the entire system with a Goodman Brand 16 SEER / 2 stage AC and a 96% / 2 stage […]