Commercial HVAC Repairs In Alpharetta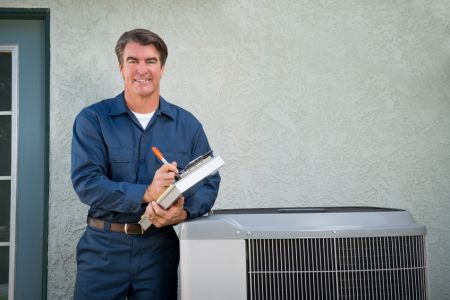 The Emergency Heating & Air Conditioning team is proud to offer a variety of essential HVAC company services, such as commercial HVAC repairs Alpharetta. We offer quality workmanship so you get the exceptional results you deserve.
When it comes to commercial HVAC repairs, you need to be certain you're only partnering with a licensed and insured industry expert. We want to work with you to ensure you get the peak performance and maximum longevity from your heating and air conditioning system.
We encourage maintenance to help prevent repair needs but know that sometimes it's just unavoidable. One thing you can avoid is shoddy work, so make it a point to call us to make certain you get nothing but the best.
Reliable, Professional Service in Cumming
Commercial HVAC repairs are never fun to deal with. The good news is that at least by working with us you can feel good knowing you're getting workmanship excellence.
How can you tell if you need this type of repair work?
If you notice uneven heating or cooling, it's time to get the system checked out. The longer you wait, the worse the problem will get. This will cost you more in operational and repair costs.
If there is a sudden surge in your power bill, this is a good place to look. You know what it costs, on average, to heat and cool your place of business. If this number seems way off, don't ignore it.
Another big red flag is if you notice any noises or smells. Before this develops into something much more serious, bring in a professional to take a look.
We set the bar for quality commercial HVAC repairs in the Alpharetta area, so give us a call.
Latest Articles
As an Alpharetta business owner, you rely on your building's HVAC system to help you keep your space comfortable for employees and customers alike, but like any other expensive equipment, your system is going to require maintenance from time to time to continue operating effectively. In […]
When cooler weather moves in, the last thing you want to think about is cold air blowing from your air conditioner. However, any reputable HVAC company or industry pro will tell you that this is the best time to start planning for the warm weather. Getting […]