Heating Maintenance In Roswell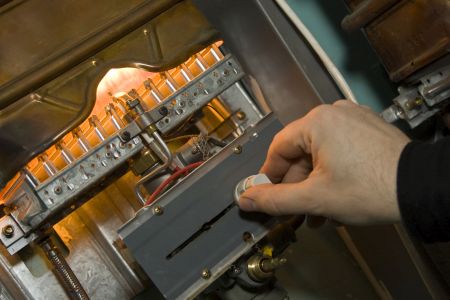 Heating maintenance for your Roswell home is essential for longevity. No matter how good your system is, it's only as good as the maintenance you put into it.
Before you think you don't need tune-up work because your heating system is new, think again. The truth is that even new heaters can experience heating maintenance issues.
Not to mention, your warranty requires you to get this type of work done. Failure to do so will result in voiding your warranty coverage and that means any repairs that arise will be yours to cover, out of your own pocket.
What Heating Tune-Ups Do For You
As a professional HVAC company, we've heard all the excuses before about reasons not to schedule heating maintenance. The most common one is that it's not worth the money when, in actuality, it can save you money.
For one thing, tune-up work ensures your system is fully operational and that means it will be more energy-efficient and lower your utility bills. Also, it practically eliminates the likelihood of unexpected emergency repairs making maintenance more cost-effective than repair work.
The Maintenance Process
When you hire a heating contractor to schedule regular tune-ups, there are a number of things that this will include. Some examples of steps in the process are:
Test the blower
Replace Thermocouple if needed
Clean off the exterior of the equipment
Inspect the heat exchangers
Assess the heat anticipator settings
Vacuum out the combustion chamber
Check pressure switch and gas pressure
That's just to name a few. The point is we offer a thorough inspection that will help us get an idea of the current condition of your heating system.
We'll make minor repairs and adjustments that will maximize the longevity and ensure peak performance. Call us now to schedule heating maintenance for your Roswell home or business.
Latest Articles
As an Alpharetta business owner, you rely on your building's HVAC system to help you keep your space comfortable for employees and customers alike, but like any other expensive equipment, your system is going to require maintenance from time to time to continue operating effectively. In […]
When cooler weather moves in, the last thing you want to think about is cold air blowing from your air conditioner. However, any reputable HVAC company or industry pro will tell you that this is the best time to start planning for the warm weather. Getting […]