Emergency Heating & Air Conditioning: Milton's Premier HVAC Company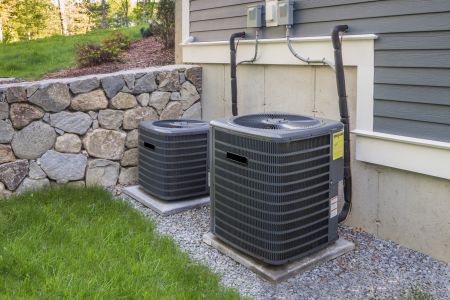 Emergency Heating & Air Conditioning is the company to call when you're in need of a Milton HVAC company. For years now, we've established ourselves as the premier choice for superior service.
There's no reason to settle for anything less than the best, when it comes to your home's heating and air conditioning system. Getting high-quality work for this system will help you get prompt and professional repairs, cause your HVAC to run more efficiently, and get you the longevity you're supposed to have from your heating and cooling.
Milton home and business owners know we care because we go above and beyond to take care of our customers. Let's work together to ensure that you get the service you need and the quality you deserve, for years to come.
Importance of Heating Maintenance
If you're not already signed up for regularly scheduled heating maintenance, you need to be aware of the important reasons why you should:
Scheduled service is how you prevent emergency service. You'll reduce the likelihood of unexpected repairs with scheduled maintenance.
Your Milton home will feel more comfortable. Stop living with hot and cold spots and have a more consistent temperature from room to room.
This is a good way to make your system more energy-efficient. That will save you money on monthly operational costs and make your system more Eco-friendly.
Get peak performance and optimal longevity by investing in this level of care. Preventative maintenance is important even for newer systems because it's part of the requirements for keeping the warranty in place.
Call us for the best quality service from a Milton HVAC company.