Air Conditioning Maintenance In Alpharetta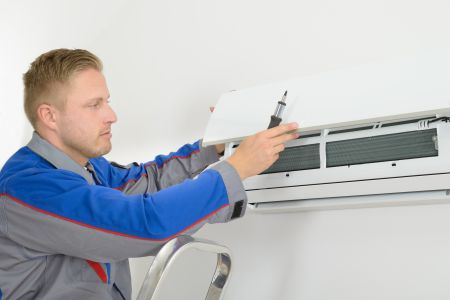 If you live in Alpharetta or surrounding areas, it's important to have a reliable HVAC company for repairs and replacement. What some homeowners don't realize is just how important and beneficial A/C maintenance is.
Regularly scheduled A/C maintenance could easily be the difference between a well-performing system and one in need of expensive emergency repairs, possibly even replacement. Don't wait for repair needs to present themselves to realize you have a problem.
Opting for scheduled service is the wise way to invest into the care of your HVAC so you get optimal performance and peak longevity. It just makes better sense than taking a gamble and ending up facing costly repair needs.
What A/C Tune-Ups Include
If you're considering making the smart choice and scheduling A/C maintenance, you may want to know some of what is included:
Check Fan Blades
Outdoor Coil
Electrical Disconnects
Safety Controls
Compressor
Refrigerant and Refrigerant Pressure
As a local leading A/C company, we cover this and so much more. We go above and beyond to take care of our customers but it's about working together to create long-term solutions for your system.
Whatever the life expectancy of your air conditioning system is, it will only get close to that if you stay current with ongoing maintenance. In fact, even if your HVAC is newer, you have to keep up with tune-ups in order to maintain the warranty.
The key to success is keeping your cooling system running smoothly and this will help avoid expensive repairs and ensure longevity. Connect with us today in order to schedule A/C maintenance for your Alpharetta home.
Latest Articles
As an Alpharetta business owner, you rely on your building's HVAC system to help you keep your space comfortable for employees and customers alike, but like any other expensive equipment, your system is going to require maintenance from time to time to continue operating effectively. In […]
When cooler weather moves in, the last thing you want to think about is cold air blowing from your air conditioner. However, any reputable HVAC company or industry pro will tell you that this is the best time to start planning for the warm weather. Getting […]