Your Trusted HVAC Company in Sugar Hill, GA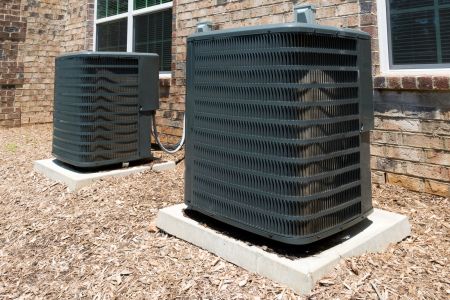 When the time comes that you need an HVAC company for your Sugar Hill home, you want to be sure you're getting the best possible service. You don't just want a cheap price, you want good value.
So what does that mean exactly? Well, good value is when you get high-quality for a reasonable price and that's what we promise from our Emergency Heating & Air Conditioning home.
Taking care of your Sugar Hill home can feel like a daunting task at times. But it's much easier when you have experts on your side to take care of important tasks, like you heating and air conditioning.
Common Types of Heating Repairs
As you might expect, there are some heating repairs that are more common than others. So while there are any number of things that could go with the HVAC in your Sugar Hill home, a few examples of common heating repairs include:
No Warm Air
No Air At All
Lack of Maintenance
Lack of Filter Changed
Increased Energy Bills
You'll know how your heater works and be able to notice changes. Don't ignore these red flags.
This includes if you hear new noises or smell something odd or burning.
If you have a reputable expert to work with, you don't have to be nervous about the quality of work you receive. A common mistake homeowners make is wait until they are in need of repairs to try to find someone to work with.
Know ahead of time and you'll never end up with shoddy work. So when you're in need of a Sugar Hill HVAC company, give our pros a call.
Recent Projects in Sugar Hill
AC and Coil Replacement in Sugar Hill, GA
This customer called because her Air Conditioning was not keeping the house comfortable. The technician found the system almost completely out of refrigerant. After discussing the repair vs replacement options, she decided to replace the coil and AC only instead of the entire HVAC System with […]