Your Trusted HVAC Company in Cumming, GA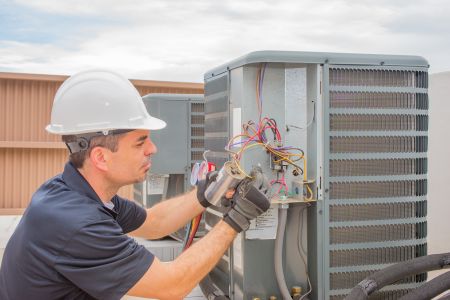 As a local leading Cumming HVAC company, we work hard to provide each of our customers with topnotch service. We go above and beyond to address the service needs of our clients, be it residential or commercial.
We're committed to providing our customers with the finest possible results. We go above and beyond to provide our Cumming customers with optimal results.
It's an honor to us to be able to provide so many locals with the work they need and the high-quality results they deserve.
The Importance of Indoor Air Quality
You have a lot of options when it comes to the indoor air quality for your Cumming home. You have important options that will help you and your loved ones get the quality of air that you deserve.
Dehumidifiers - Make your home feel more comfortable and do away with the excess moisture in your home. This also helps reduce the likelihood of the development of mildew and mold and ensures better health.
Duct Cleaning - The one area of your home that never gets the sufficient clean that it needs is your ductwork. From the moment your house is being built, dirt, dust, and other airborne debris begin to collect inside your ducts. Dirty ducts can trigger asthma and allergies, and makes the air quality poor for homeowners in general.
Air Cleaners - As the name would imply, air cleaners help clean the air you breathe. The same way that you have a filter in place to clean the water you consume, you need a purification system to take care of the air in your home.
When the time comes that you need a Cumming HVAC company, make it a point to contact us.
Latest Projects
Heat Pump HVAC Replacement in Cumming, GA 30040
This customer called because his master bedroom heat pump was not operating correctly. It was making an unusual loud sound outside. He is a maintenance club membership client so we scheduled him the same day with a discounted service call to diagnose the problem, and recommend […]
Heating Repair in Cumming, GA
The customer complained that the HVAC unit (a package heat pump) was not working and they did not have heat. We arrived and found the low voltage fuse was bad. This indicates a shorted circuit somewhere in the system. We did a search for the short […]