Heating Repairs In Alpharetta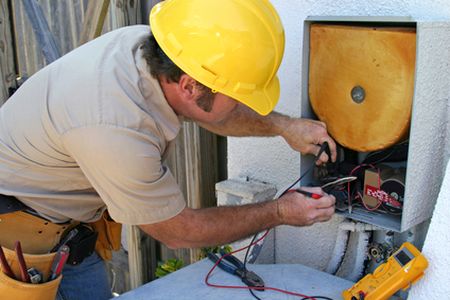 When you need heating repairs for your Alpharetta home, you want to be certain you get the best treatment and workmanship possible. Locals here know our experts at Emergency Heating & Air Conditioning are ready, willing, and more than capable of taking care of your service needs.
What is it you look for in an HVAC company? Most homeowners simply want quality work, good customer service, and affordable service.
You can feel good knowing we'll meet and exceed those expectations. Don't take chances when it comes to getting the heating repairs taken care of that you need addressed.
Common Types of Heating Repairs
When cool weather moves in and you find your system is in need of heating repairs you'll need to hire a professional heating contractor. So what are some signs and some common repair issues you may run into?
Have you kept up with regular maintenance?
It's common for HVAC systems that have been neglected to need repairs and, eventually, fail completely.
Have you changed the filter?
Your filters need to be changed monthly, especially during times of peak use. Failure to do so will lead to air restriction and complete blockage, causing your heating to stop working altogether.
Have you noticed a change in performance or any new noises?
These are big red flags and shouldn't be ignored. Your HVAC system is trying to tell you something and you need to bring in an industry expert to handle the situation.
Is the thermostat working?
The thermostat is the brain of the operation and if it's not working, your system won't either. Always check that this component is turned on and set on heat and at the right temperature, before calling in an expert.
For skilled work from a heating repairs expert in Alpharetta, give our pros a call.
Latest Articles
As an Alpharetta business owner, you rely on your building's HVAC system to help you keep your space comfortable for employees and customers alike, but like any other expensive equipment, your system is going to require maintenance from time to time to continue operating effectively. In […]
When cooler weather moves in, the last thing you want to think about is cold air blowing from your air conditioner. However, any reputable HVAC company or industry pro will tell you that this is the best time to start planning for the warm weather. Getting […]