Surprising Facts About Indoor Air Quality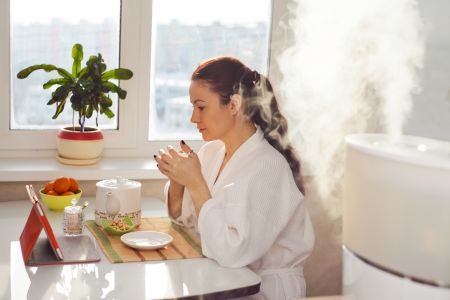 Think you're safe from air pollution when you're tucked away in the comfort of your own home? Then think again because, unfortunately, that's not true.
In fact, while you may think you're exposed to worse airborne contaminants while sitting in your car stuck in traffic, it can be just as harmful in your own living room. Part of the problem is actually how well-built and energy-efficient homes are now; they don't allow air to circulate beyond your four walls which is stagnation.
Just the Facts
We may not like the fact that indoor air quality, or IAQ, is a top 5 health risk, according to the EPA, but it's true. A few of the other things you should know from a reputable HVAC company about air quality include:
We may all love the smell of a good air freshener, unfortunately they don't love us. They contain noxious chemicals and can trigger respiratory ailments like asthma. The ingredients can cause respiratory sensitivity and limited airflow.
Candles aren't any better. You can find candles with better ingredients but the average candle contains just as many harmful components.
It's also important to have flame retardant furniture but unfortunately the chemicals that make this possible are not that great to be around. Some changes have been made since 2006, but we have a far way to go and inhalation means exposure.
This is the most damaging for the elderly and can be very harmful to their respiratory health. Also, children and their developing lungs can be negatively affected.
Want to learn more? Or maybe you're ready to get started implementing ways to enhance the IAQ in your home.
For superior service from a North Atlanta HVAC company, call Emergency Heating & Air Conditioning, today. We don't just promise the best results, we deliver them.