Some of the Most Common Heating Problems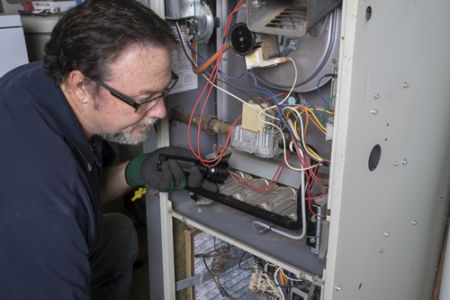 Your heater has the important job of keeping your home both safe and warm. Unfortunately, at some point during your time as a homeowner, you're going to experience repair needs.
Getting some insight from an HVAC company ahead of time so you know what to watch for can really help. You may not be able to avoid repairs but you can be aware of what may happen so it doesn't come as a total shock.
Keep in mind, scheduling regular tune-up service is one of the best ways to avoid unexpected emergency repairs. Minimize your risk and make your system work better with regular maintenance.
Top 3 Heating Repairs
Among the most common heating repairs you'll find:
It should come as no surprise that if you neglect to schedule maintenance, you're going to end up with major repair needs. Even worse, you may end up with the need to replace your system before it should be time. Schedule a tune-up twice a year and call for service when you notice something seems off.
The thermostat is the brain of your HVAC system and if it stops working, so will your heating. Make the transition to a programmable thermostat and you're more likely to have a long-lasting thermostat, save money on your utility bills, and have your system frequent less often to cut down on wear and tear.
Ductwork leaks will take you by surprise! You're not very likely to know you even have one or more leaks. Unfortunately, it can lead to wasting a great deal of energy and that adds up to a lot of dollars. This is the type of problem that can get caught during a regular inspection.
For service excellence from a North Atlanta HVAC company, make the smart call to Emergency Heating & Air Conditioning, right now.